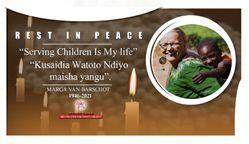 It is with great sadness that we must inform you that Marga van Barschot passed away on April 10. Marga transformed Upendo Daima from a day activity center for street children to the project it is now: a comprehensive project to reunite street children with their families. Marga was 74 years old.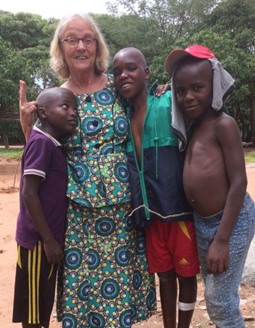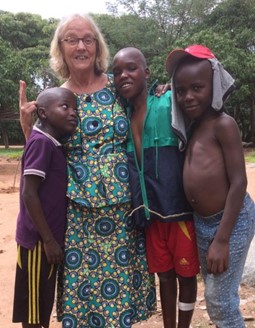 Mother of a Thousand Street Children
Marga had a special place in her heart for all children, especially those who had it a bit harder than others.
In the Netherlands, she worked as a social worker, but her passion was elsewhere. At the age of 54, Marga left for Tanzania, where she took over Upendo Daima from "De Witte Zussen". Her love for children helped her to continuously advance and improve the care for these children. After a few years, Upendo Daima was able to purchase a piece of land on the outskirts of the city of Mwanza. Marga described that day as magical. The property was full of ripe mango trees, and before she and the staff had properly entered the property, the children were already in the trees, feasting on the sweet fruit.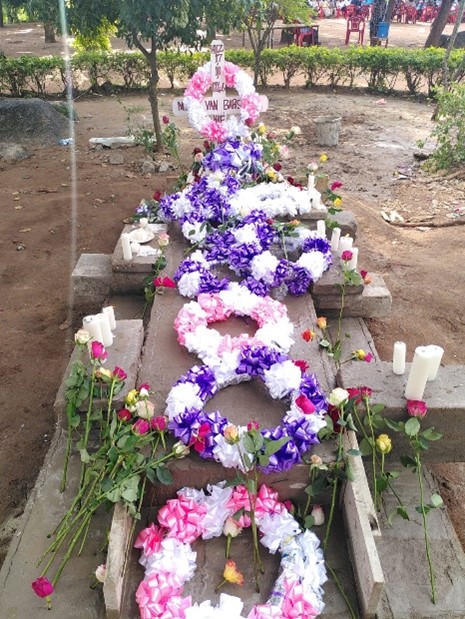 Marga was involved with the project until the end and always knew how to make the children laugh, whether it was by a joke, a pat, or making a funny face. Marga's love and passion gave more than a thousand children a second life.
Funeral and Memorial
Marga was buried on Thursday, April 15, on the grounds of Upendo Daima, in the presence of her husband, the children and staff of Upendo Daima, and many former children and community members whose lives Marga has influenced. It was a busy and very colorful funeral. A memorial day will also be organized in the Netherlands. Further information about this memorial day will be shared with you as soon as more details are known.